We pride ourselves on maximizing shareholder value for our clients. Hear from our clients and what they had to say about their experience with The Fortia Group.
"When you have a legal issue, you hire a lawyer, when you have a tax issue, you hire a tax consultant. It is crazy to us, that sellers are going into 7 to 8-figure exit negotiations up against transaction-experienced buyers without help. Having Fortia in our corner gave us supreme confidence at all times to get the best deal possible."
"The Fortia Group's expertise, experience, and attention to detail helped me prepare my business, go-to-market and secure an offer that far exceeded my expectations. I would highly recommend this firm to any entrepreneur looking to exit in the coming year."
"In my inexperienced position, I signed a contract with a bad broker that did not respect my wishes. When I met with The Fortia Group, I was immediately impressed by their professionalism and integrity and decided to give them the mandate for the exit."
"It was very important to clearly understand, frame and validate our different positioning and value proposition right from the start in order to make sure we can enter into a successful seed investment round. I have found in Fortia the perfect partner in this process and decided together to seal this for the future with Fortia as founding partner in Brandslandia."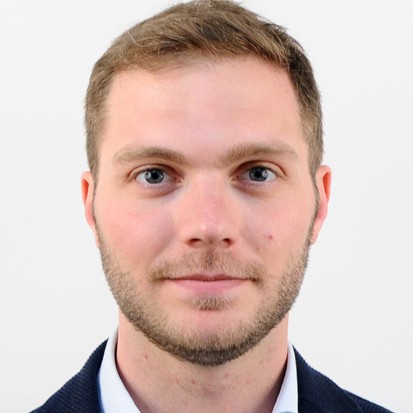 "I've worked with Emmett and his colleagues at Fortia for over the last six months. He's extremely knowledgeable of the e-comm space, in particular the world of AMZ and DTC aggregators. Further, he's a pleasure to partner with and delivers a high level of execution."
Berlin Brands Group, Head of Sales
"The team at Fortia Group always holds themselves to the highest standard when circulating a prospectus for brands and sellers looking for the perfect acquiring partner. The team makes the process of discovering and reviewing brands extremely simple and frictionless. They conduct diligent research and only solicit brands that fit our detailed criteria. Without their assistance our corporate development team would not be able to review the same number of interesting brands. 10/10"
Accel Club, Global Director
"The Fortia Group understands very well the nuances and complexities of e-commerce. E-Commerce is easy on PowerPoint slides, but you need an i-Banker that can guide exists for e-commerce Sellers and e-commerce Aggregators. Fortia can advise from a fair valuation to structuring (Financing) complex deals. I interacted to map the aggregator space with the team. I was very impressed with their sharp intellect, a bias for action, and great sense of humor! Overall a great team!"
Thrasio, Ex-CFO & Founder
"Working with Fortia over the past couple of years has been great, they are the best advisors I have worked with in the ecommerce space - they are professional, have developed strong relationships on the sell-side with successful brands, and have a deep network on the buy-side fostered through networking events, dinners, surveys, and webinars."
VP Investments & Head of Business Development, Olsam
"Reliability, clarity, and efficiency mean everything for sellers and acquirers throughout the transaction process. That's the experience that Emmett and his team at The Fortia Group deliver. Whether it's helping entrepreneurs get the exit they deserve or convening ecommerce leaders for marquee events, The Fortia Group is pushing our industry forward."
Forum Brands, Head of M&A
"The Fortia Group's comprehensive outlook into the world of eCommerce Aggregators, as well as their team of seasoned professionals provide a smooth and efficient process. The collective knowledge and experience of the team reflects both in their ability to follow the trends of the aggregator space, and the evidence-based information they provide to their partners."
"I've worked with Emmett and his colleagues at Fortia for over the last six months. He's extremely knowledgeable of the e-comm space, in particular the world of AMZ and DTC aggregators. Further, he's a pleasure to partner with and delivers a high level of execution."
Chief Legal Office, Aterian
"Fortia's Exit Guide is the most comprehensive document for eCommerce enthusiasts demystifying M&A and its processes, an invaluable resource for any seller looking to maximize valuation proceeds."
Former VP of M&A at The Stryze Group
"If this is your first go around with a sale of an eComm business, having an experienced advisor who is able to assist you every step of the way is crucial. The Fortia Group was able to do that and go above and beyond what was asked, no matter the situation."
"The Fortia Group's experience was instrumental in getting this deal over the line. And, their expertise and constant support ensured I received the best possible deal."
"We'd recommend every eCommerce entrepreneur looking to exit start with the Exit Guide for Amazon FBAs by The Fortia Group. The only manual of its kind, this guide brings together insights from many market leaders on how to prepare for a successful exit. Often figuring out where to start, from which documents to prepare to ensuring your business is in a state to receive the best possible evaluation and payout is extremely challenging, and this guide helps navigate all of that and much more."
Acquco, VP of Brand Management
"The Exit Guide for Amazon FBA sellers is a fantastic resource, that lots of successful founders and industry experts have contributed to. I would encourage anyone considering an exit to start here to better understand your opportunities and align your expectations."
Unybrands, Director of Growth, Europe
"We partnered with the Fortia Group due to their unparalleled expertise in the eCommerce industry. Their proven track record identifying strategic equity investors, providing insightful market color, and invaluable advice to founders seeking an exit is unmatched. The Fortia Group's commitment to helping clients achieve their objectives alongside clear and effective communication makes them an exceptional partner"
"Don't leave money on the table when exiting your DTC business. Read this guide to improve your chances of maximizing valuation."
"The Fortia Group 's The Exit Guide for DTC Businesses is the ultimate guide for DTC businesses planning to exit or even considering an exit, providing detailed information on the exit process and how to prepare for it."
Partner, Tarter Krinsky & Drogin LLP
"The Fortia Group's Webinars are an unmissable source of actionable information and advice for any entrepreneur considering selling their business within the next 2 years. They'll help you get your business ready for that big exit we are all searching for."
Senior Leader, Titan Network
" Really enjoy The Fortia Group's Webinar Series. It's a great resource for sellers and operators in the space to learn about what it takes to grow their brand and maximise the value of their asset on a liquidity event. Delighted to have been involved."
"If you are a DTC brand beginning to eye your next move, the Exit Guide For DTC Businesses is a great resource to help you prepare for your exit."
"The DTC exit guide is a treasure trove of knowledge that will help you unlock what is needed as you decide to exit your business. It's not just a guide, it's a compass."
Director, Global eCommerce Collaboration
"I met Emmett when he worked for Morgan Stanley. Despite leaving Morgan Stanley to do a startup I still wanted to retain him to advise my firm on an important acquisition. He put together a great team of advisors which he led. We successfully acquired the largest sportsbook in the US, The Pinnacle Group, in a >$100m transaction. Emmett was a pleasure to work with and is a great person to have advising on your deal."
Owner, Touchbet, Pinnacle, 10 Star
"I do a good bit of talks for virtual events and guest podcast appearances, and The Fortia Webinar Series has a level of quality, organization, and promotion that I rarely see. Great work. It was a pleasure to be a part of it and I'd be happy to present again, anytime."
"Entering The Fortia Group's Exit-Ready really boosted our confidence in the upcoming exit. Their team of M&A advisors and eCommerce veterans know their craft and are experts at polishing and preparing a business for exit. During the process we received a lot of in-depth strategy tips and even some quick solutions which we applied to increase the value of our company before going to market. On top of that, it was awesome to get to know each other better personally during the calls and form a mutual mission & vision."
"We have really enjoyed working with The Fortia Group. They continue to provide high value to expanding our eCommerce operational efforts. They have a very professional process and are thoughtful in educating us on all steps and timelines required to execute our ambitions."